New Store Features Welcoming and Modern Retail Environment  that Highlights Smart Home and Mobile Offerings 
Comcast today announced the opening of a new Xfinity retail store in Albuquerque. The 2,400 square-foot store, located in the Cottonwood West shopping center at 10131 Coors Blvd. NW, Ste C5, provides customers an immersive destination to discover and interact directly with the latest Xfinity products and services. This is Comcast's second Xfinity retail store in Albuquerque, in addition to the location at 4800 Cutler NE, Ste 25.   
We're proud to bring this new retail setting and enhanced level of service to customers on the Westside of Albuquerque," said Chris Dunkeson, Area Vice President, Comcast. "This latest Xfinity store opening is another milestone in our larger campaign to offer a simpler and more convenient retail experience."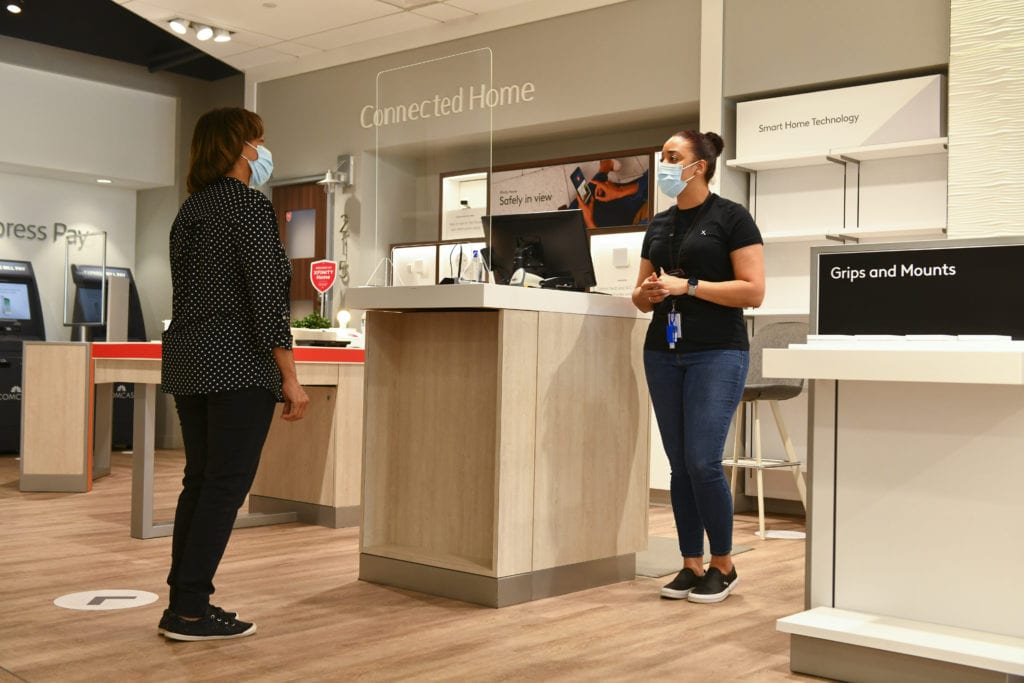 The store allows visitors to explore all Xfinity products, from internet, video and connected home solutions to Xfinity Mobile. In addition to the latest mobile devices and top-of-the-line accessories, retail offerings at the store will include Xfinity Home accessories and other merchandise that complement the services. 
Due to COVID-19, Comcast has implemented several new policies in its stores, including: 
Requiring face coverings for all employees and customers

.

 

Practicing social distancing measures such as limiting the number of customers in the store to maintain a six-foot distance between persons

.

 
Installing plexiglass dividers between interaction areas, kiosks, and on workstations

.

 

Cleaning stores professionally twice every day

.

 
The opening of new Xfinity stores is part of Comcast's multi-year strategy to transform the customer experience; the stores provide new and existing customers a place to learn how to optimize their Xfinity services and to address any service needs. 
Store Information 
The new Xfinity retail store in Albuquerque is open Monday through Saturday, 10 a.m. – 6 p.m., and Sunday from 11 a.m. – 5 p.m. Customers are encouraged to book appointments in advance by visiting www.xfinitystores.com. Customers can check the status and hours of their local store, learn more about how they can manage their services online and about customer support by visiting Xfinity.com/prepare.