DiverseIT, an Adelante program in New Mexico, is creating opportunities for youth, seniors and those with disabilities to participate in the technology-based world. The nonprofit program provides hands-on IT training and refurbished computers to those with qualifying disabilities and those who cannot otherwise afford them.
Victoria Hall-Bustamante, a graduate of DiverseIT's 2021 cohort, joined the program in high school and earned a Google IT Support Professional Certificate for technical support and IT operation roles. Now, Hall-Bustamante is employed by DiverseIT and is helping other Albuquerque students find their path in the industry. Through the program, she works as a tech trainer, providing support to high school seniors and helping them learn the skills that propelled her to where she is now.
"Without this program, I wouldn't be able to sit through a college class," said Hall-Bustamante. "It has given me the hands-on learning I need to succeed and is allowing me to help close the digital divide in my community."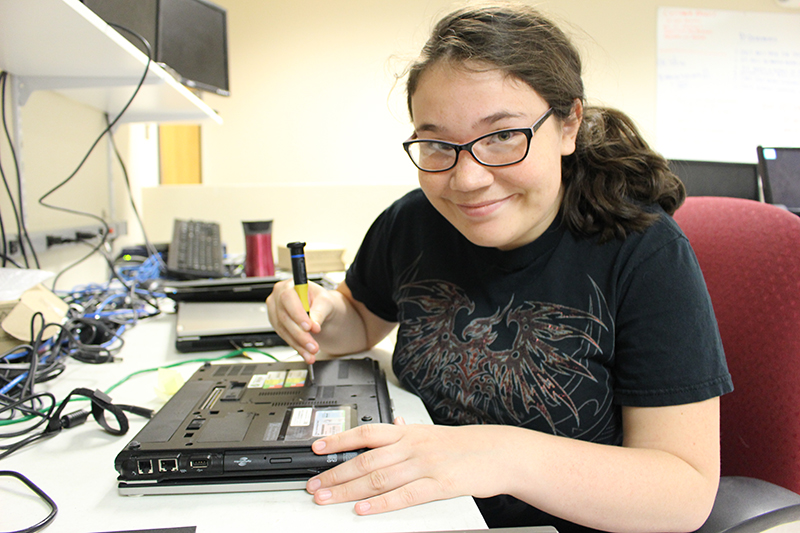 Adelante is one of six nonprofit organizations in New Mexico funded by the Comcast NBCUniversal Foundation in 2022. Foundation grants are just one of the year-round ways Comcast supports programs that uplift diverse communities and provide equitable access to technology and the economic mobility it brings. In 2022, Comcast funded more than $150,000 in foundation grants to six New Mexico organizations. Additionally, in the last three years Comcast invested more than $13.4 million in cash and in-kind donations to New Mexico nonprofits.
This grant is helping us scale our program," said Amy Lavender, senior development manager at DiverseIT. "With it, we're able to help more students get those employment skills and help more people get computer training, including seniors and students who have had to transition to an increasingly online world over the past few years."

Eligible nonprofits were selected for funding in three grant categories including equipment access, basic digital literacy skills and digital navigation.
"Investing in digital skills and workforce development programs offered by trusted community organizations like Adelante is one way we're advancing digital equity," said Chris Dunkeson, area vice president for Comcast. "We want to help build a future where the next generation of innovators have the skills and confidence they need to reach their full potential."
Comcast also funds Explora's We Tech program, a digital exploration initiative giving underserved students opportunities to develop digital skills and inspiring them to enter career pathways in technology. Students in grades 4-12 progress through a series of hands-on programs, hosted at their school or local community center during the school day or as part of an afterschool program.
As these organizations work to bridge the opportunity gap in the technology industry for New Mexicans, Comcast is working to minimize the digital divide. For more than a decade, Comcast has offered the largest and most comprehensive internet adoption program, Internet Essentials, providing low-cost, high-speed internet to households that qualify along with subsidized computers and access to digital skills training. Through the federal government's Affordable Connectivity Program, eligible households can receive Internet Essentials service for free.