In partnership with Telemundo Nuevo Mexico, Encuentro and Working Classroom, Comcast hosted a Copa Mundial Final watch party for families and community members in downtown Albuquerque. Attendees cheered on their favorite team indoors and outdoors during this unique viewing experience.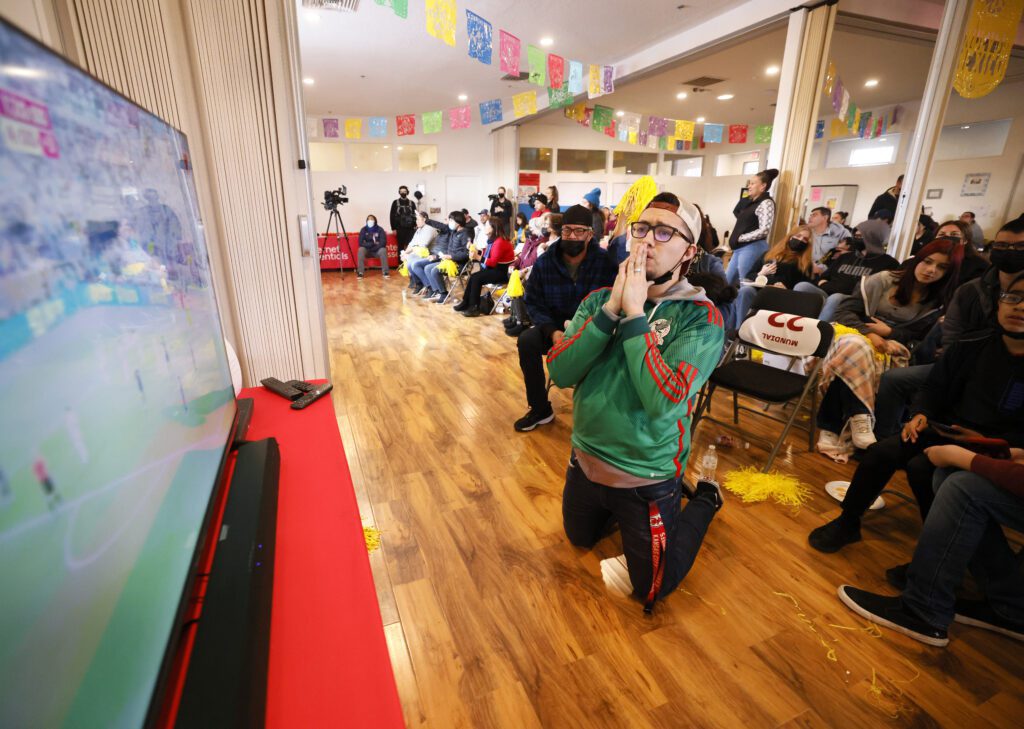 Upon completion of the match, Comcast surprised attendees by donating over 200 laptops to families and students of both Encuentro and Working Classroom. As a part of the giveaway, families received information about Internet Essentials from Xfinity, the nation's largest and most successful broadband adoption initiative. Since 2011, Internet Essentials has connected over 352,000 low-income New Mexicans to the power of the internet at home.
We're thrilled to host families and students at our Encuentro facility to celebrate the Copa Mundial final. This game brings communities together, and we were proud to see so many smiling faces today," said Andrea Plaza, Encuentro Executive Director. "We want to thank Comcast for investing in the critical work we do every day. Their laptop donation today gives our families the opportunity to fully participate in the digital world."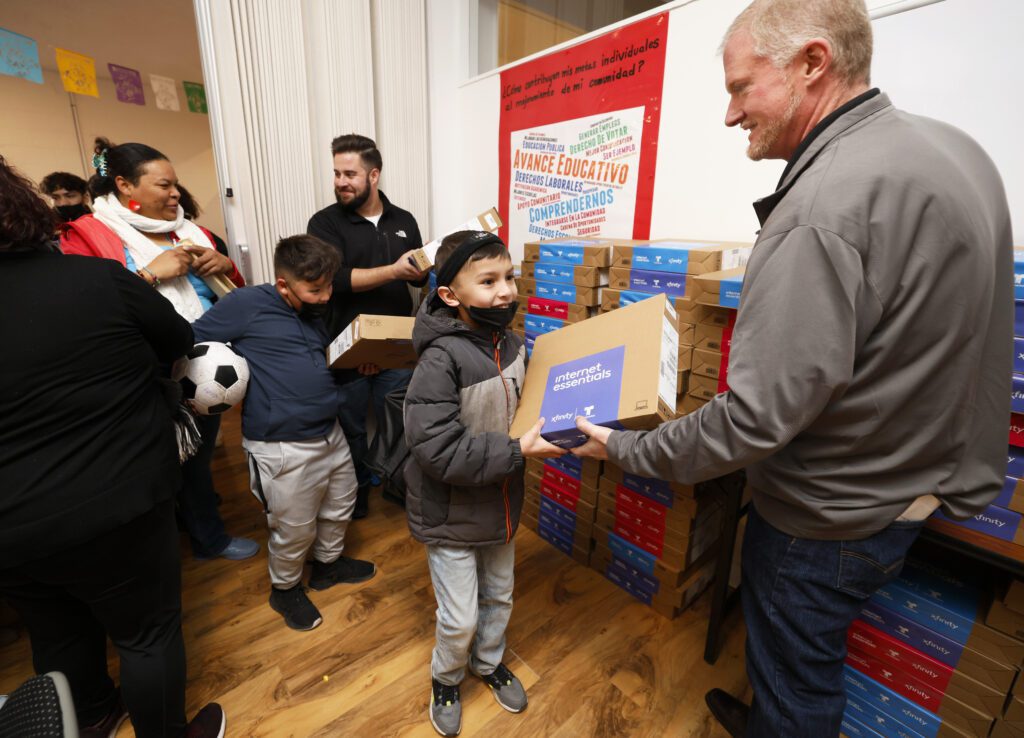 Comcast supports both nonprofits Encuentro and Working Classroom through digital equity partnerships. Encuentro, focused on providing educational and career development to Albuquerque's Latino immigrant community, and Working Classroom, focused on digital arts and social justice, are both driving digital inclusion and literacy in our community.
We're proud to partner with Encuentro and Working Classroom in providing this special experience for their families," said Chris Dunkeson, Area Vice President, Comcast. "Today's event is a testament to the continued commitment from Comcast in closing the digital divide. Our partnerships with community partners like Encuentro and Working Classroom help equip individuals and families with the tools, skills, and resources they need to achieve their goals."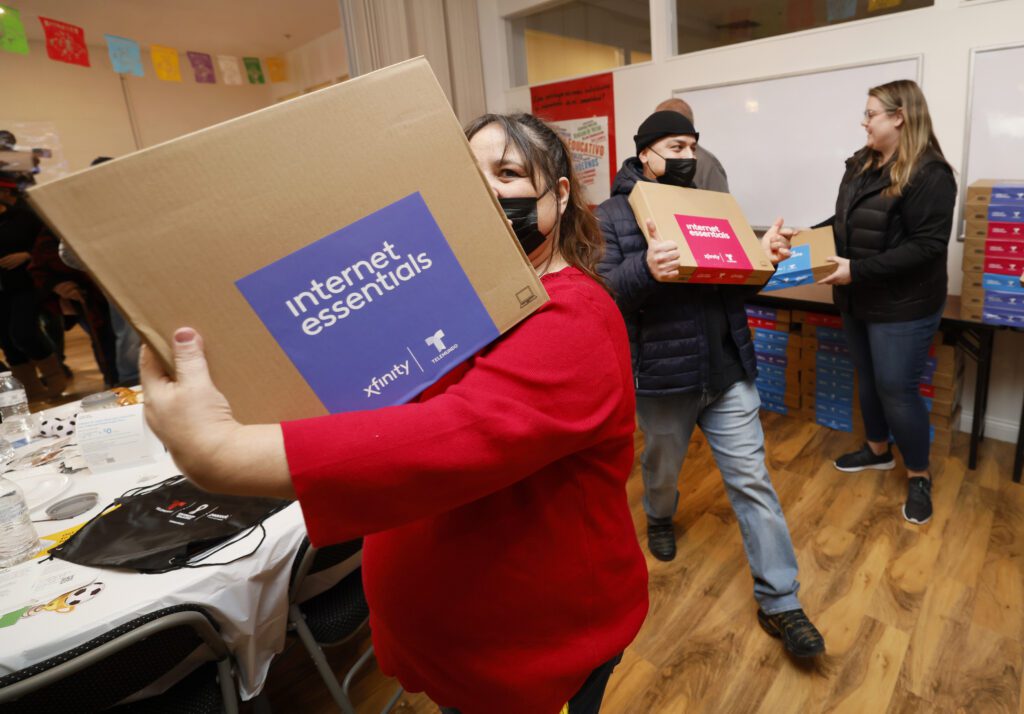 Telemundo Nuevo Mexico is always proud to support programs that impact the lives of our viewers like Internet Essentials from Xfinity," said JC Perez, Vice President of Marketing, Telemundo Nuevo Mexico. "So happy that these families received free laptops just in time for the holiday season".
These partnerships are part of Project UP, Comcast's 10-year, $1 billion pledge to advance digital equity through programs and community partnerships that connect people to the Internet, advance economic mobility, and open doors for the next generation of innovators, entrepreneurs, storytellers and creators.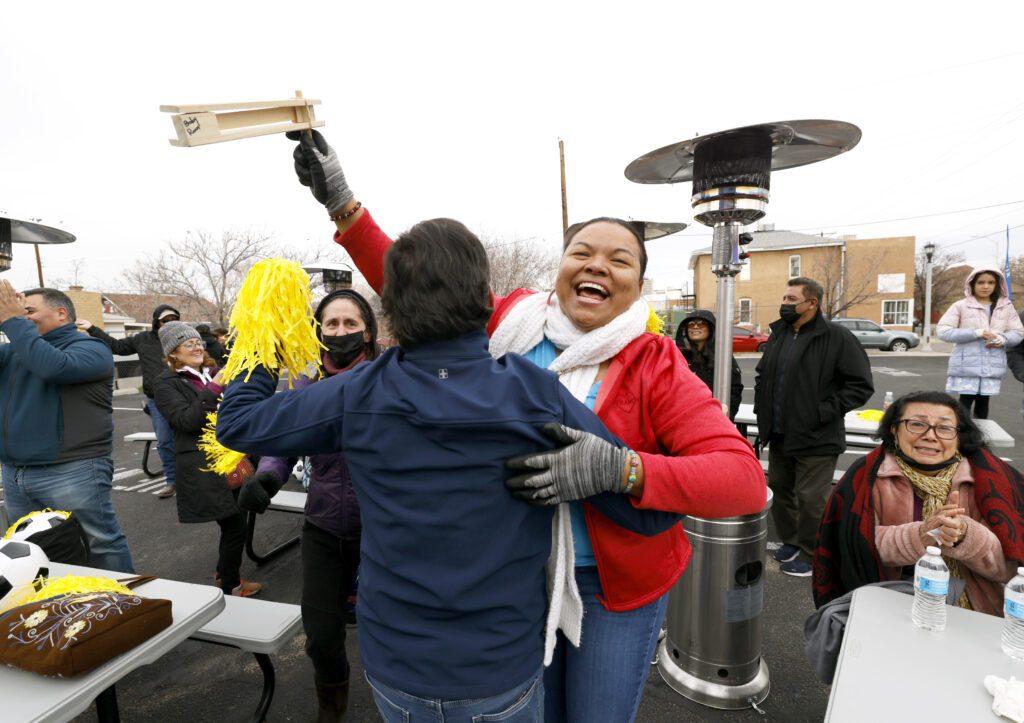 Comcast continues to be a proud participant in the Federal Government's Affordable Connectivity Program, which provides eligible people up to a $30 per month credit toward their Internet and mobile services (and $75 per month on tribal lands). New and existing Xfinity Internet or Internet Essentials customers can learn more about the program and sign up by visiting: https://www.xfinity.com/learn/internet-service/acp/free-internet.